WALLS KNOW ALL YOUR EMOTIONS, ALL YOUR DESIRES. THEY PERMIT OT RAISE THE TEMPERATURE TO LEVELS ON WHICH YOU CAN CULTIVATE ORCHIDS.
Wood structure and polyester chiffon, 144 x 120 x 120 cm, 2015.
TICKLE ME PINK

Laser etchings on polyester fabric, glass and iron sheets. Series of 4 pieces of variable dimensions, 2015.

The images are borrowed from Nasa and they represent the Earth right before a storm, an eruption, a hurricane.
Installation views from Multiplo, Padova.
More about the exhibition here.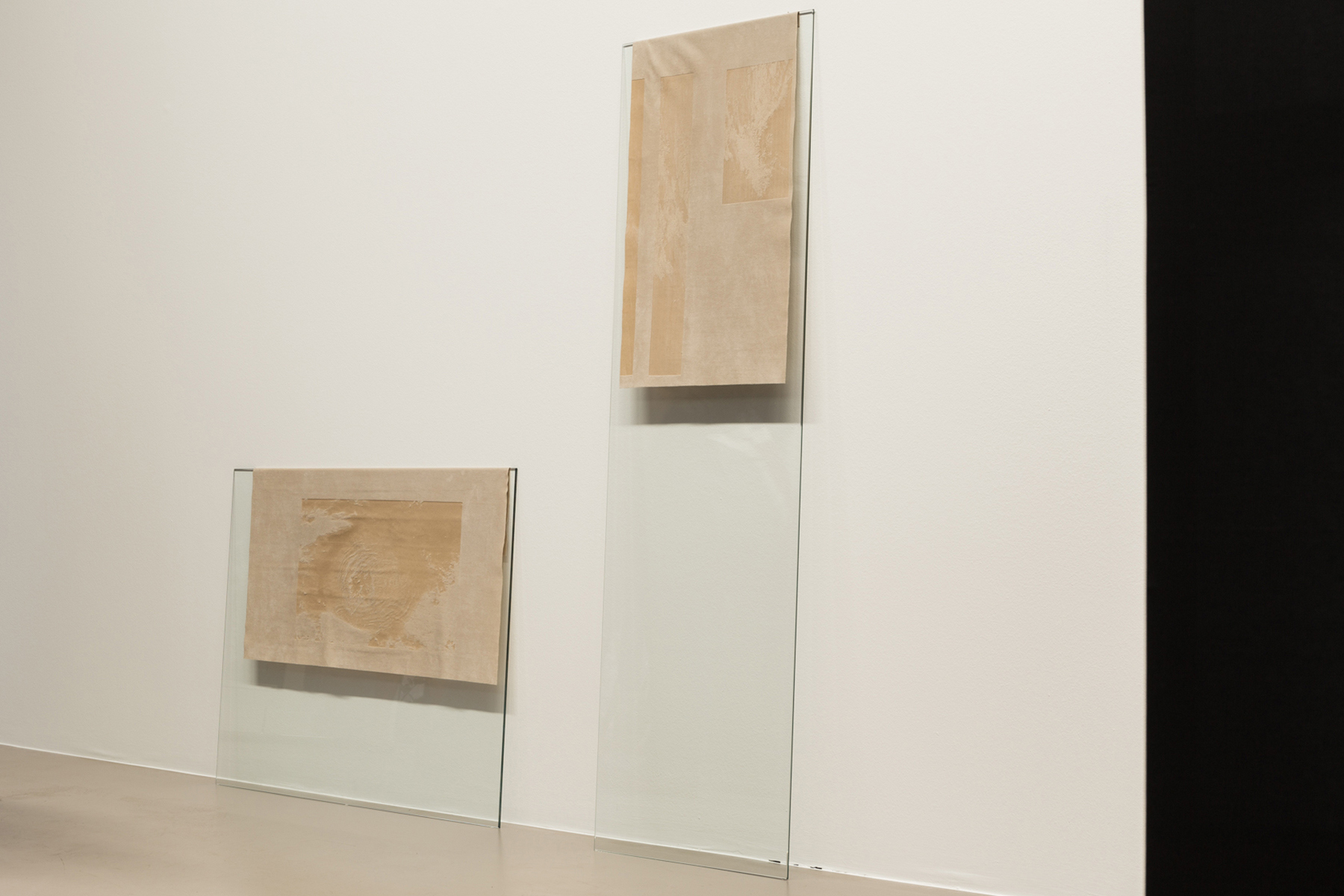 Artist's book conceived and published on the occasion of the exhibition Creating Heavens. The book features images and texts from Chiara Bugatti, as well as citations and contributions from other artists. 2015.

13 x 18 cm
27 folded + 9 unfolded pages
Spiral bound
Cover: hot foil printed on 300 gr coloured paper
Pages: digital press printed on 4 different papers
Sealed in antistatic bag
Edition of 53+5 AP
Hand numbered and signed