A PLACE OF FANTASTIC FLORA, MODELS AND NOTES
work presentation at Fabrikken for Kunst og Design, Copenhagen (DK). 10.05.2019.


A PLACE OF FANTASTIC FLORA (HABITAT STUDY).
Unglazed clay, mineral water, insulating foams and plastics, farming salt lick, pedestal, cable tray, computer fans. 2019.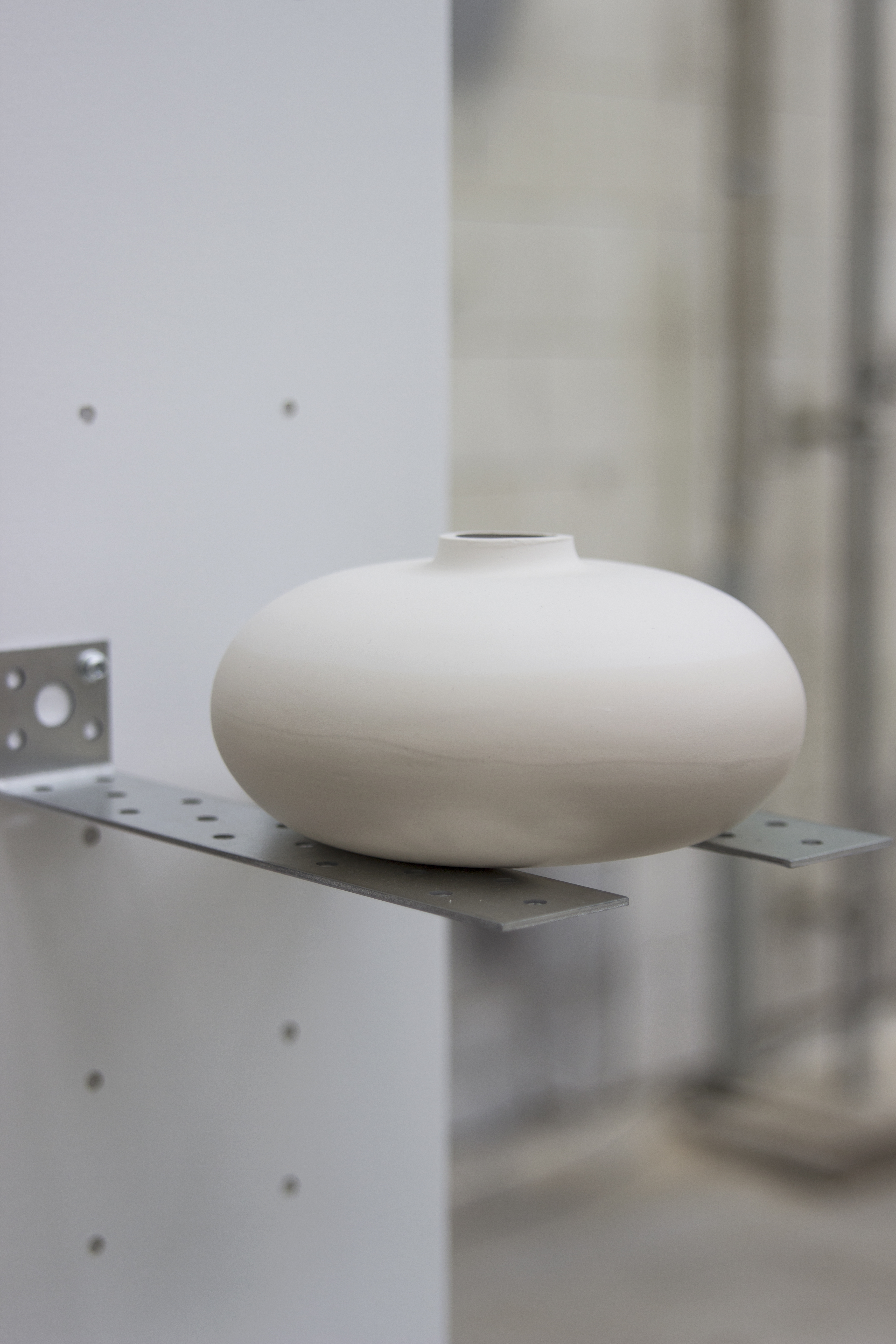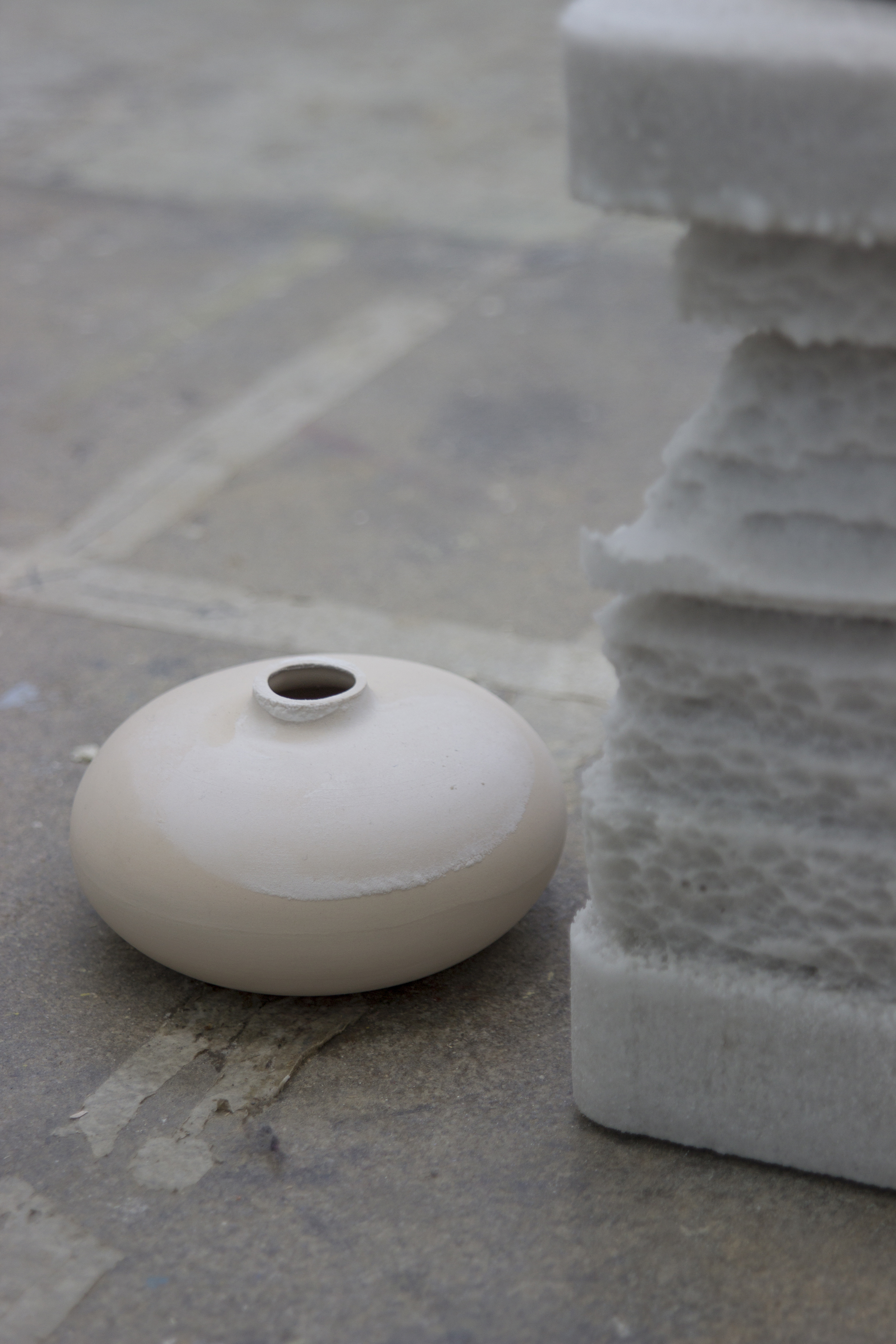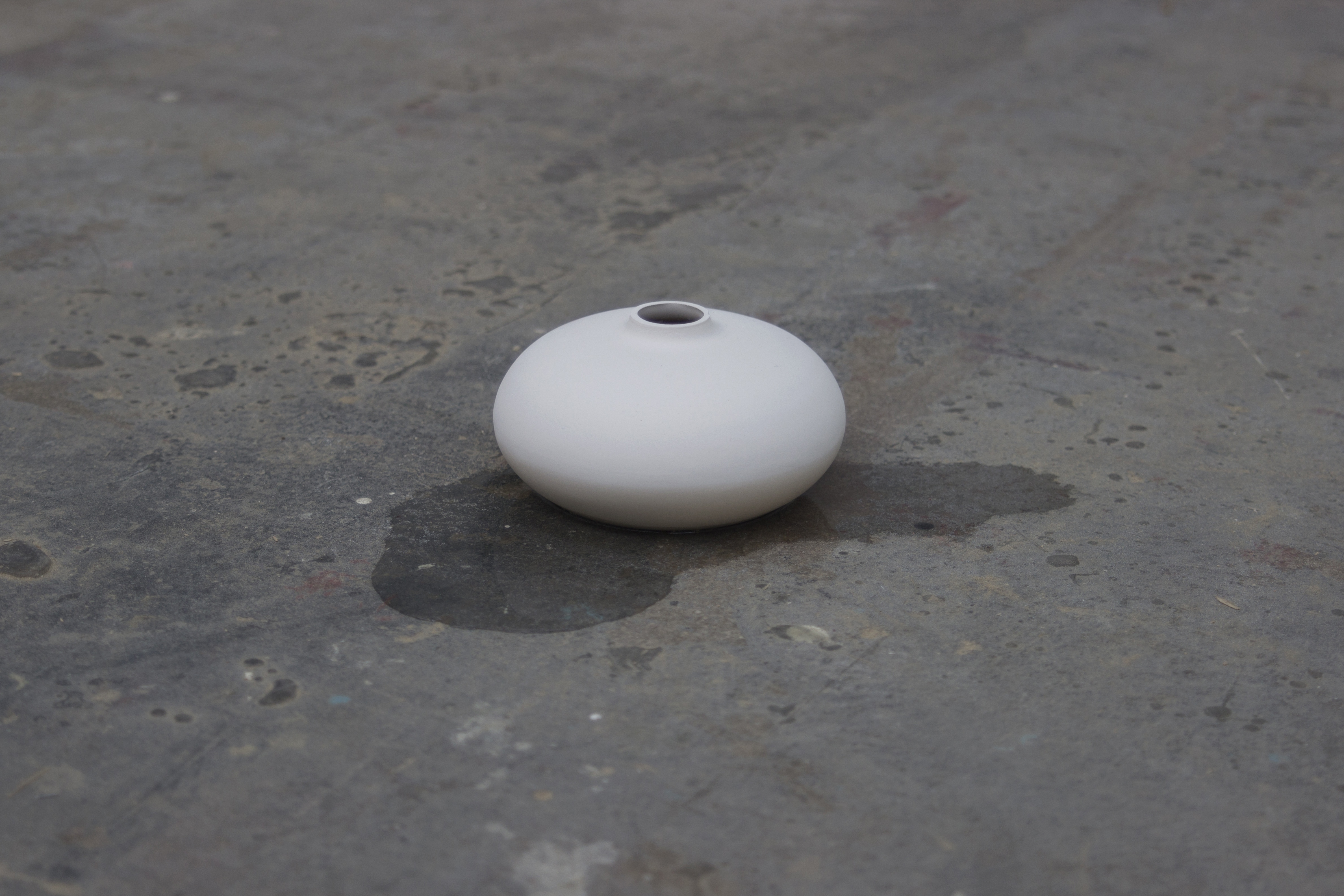 STUDIES AND MODELS (NOT YET TITLED)

The floral patterns are traced from marble walls and pavements of different monumental buildings.
Photocopied collages, page from bon-kei instruction book.

Trace on transfer paper.

Transfer drawing on nonwoven geotextile and weatherproof textile, acrylic.

Transfer from marble relief sewn onto vehicle sun shield (inner layers).

Windproof layer from vehicle sun shield, weatherproof textile, computer fan, battery.

Yoga block, concrete.
-
SHE WAITED FOR THE LIONS' ROAR
Concrete, padding from vehicle sun shade, solar panels, buzzers (sound).

The volume of the beeping sound coming from the two objects is dictated by the amount of natural light reaching inside the building.